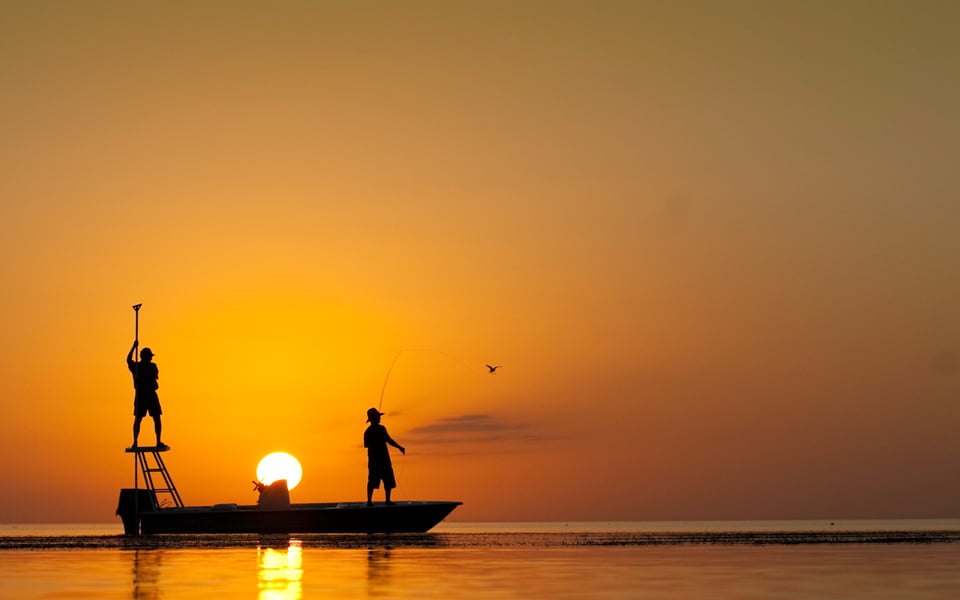 A good mix of the modern world and natural beauty, Key West, Florida is one of the most popular tourist destinations in the world. If you have visited this place before you probably have some of the most unforgettable memories of your life, and if not, it has to be next on the list of destinations you want to visit on your vacation. Ideal beaches, perfect sunsets, a scenic walk in Old Town Key West, or simply visiting a popular bar, Key West has everything you want on a vacation.
With some of the best attractions on offer, Key West has some very interesting places to visit. Apart from this, you may also indulge in several activities on the beach. From restaurants offering mouth-watering cuisines to sightseeing, you wouldn't want to miss out on anything.
History
As interesting as its natural beauty, Key West has a very intriguing history. The native residents of Key West migrated from the Bahamas, and are known as Conchs, thus giving the place its name "The Conch Republic". Key West declared its independence from the United States on 23 April 1982, to protest the ridiculous blockade set up by U.S. Border Patrol claiming to look for 'aliens' coming from the Keys. As of now, Key West is considered a part of America; however, the remains of this period are still seen in the form of flags, T-shirts, and other such souvenirs. People of Key West also celebrate Independence Day on 23 April 1982, with parades and parties.
Beach Activities
The beach has some great adventure sports to offer, such as snorkeling and scuba diving. The view of the coral reefs and wrecks seen underwater are not to be missed. Wreck diving is something very interesting as you go through the sunken remains of Gen. Hoyt S. Vandenberg, the world's second-largest ship to have sunk. The ship has been converted into a 140 feet artificial reef and has several diving points for both pros and novices to enjoy. Apart from this, you would also like to see some of the best tropical fish glimmering about in the reefs. You may even opt for a schooner or catamaran to spend an entire day snorkeling. Some of the boats also offer night diving, ideal for everyone from kids to adults and from enthusiasts to those not so much into an adventure.
Festivals and Events
With such an interesting history, you wouldn't want to miss various functions and festivals at Key West. This is a place of festivals and celebrations, no matter what time of year; the calendar is jam-packed with events all year round. Starting from fishing tournaments, Conch Republic Independence Day, Fantasy Fest, traditional music festival, and a lot more, there is never a dull moment on Key West.
Places to Rest and Stay
Whether you want a romantic stay or a fun-filled one with family and kids, the resorts and hotels are ideal for every type of vacation. There are luxurious guestrooms and inns, complete with the tropical landscape to soothe your senses. You may find some resorts depicting the natural beauty of Key West, especially in parts of Old Town. This is a great place to relax tired nerves, and rejuvenate yourself for the next year of hard work. Forget your office, your work, and every other city's problems, and relax in the arms of nature.
Key West also has some great service resorts sprinkled around the island. Most of them offer great prices, especially for a family and a honeymoon couple. You may even opt for a simpler place, in case you are a casual traveler, on a budget.
Marinas and Boating
What would be a trip to Key West without visiting its beautiful waters? A waste, of course! With such a beautiful view of the ocean, who wouldn't want to take a closer look at the setting sun? Take a ride to the offshore tropical reefs or simply a fishing trip with your buddies into the Gulf of Mexico or Straits of Florida. You may even like to cruise on a tall ship or catamaran, ideal for a trip with the family. Take a tour to Fort Jefferson at Dry Tortugas or simply visit the backcountry flats. You can book your own private charter or join a group of other tourists, the choice is yours. Don't miss out on the adventure of the sea, and the romance of viewing a setting sun.
Eat, Drink, and Be Merry!
Dining here too is an experience in itself, as most restaurants offer a great view of the sea as you eat. Have a romantic meal, with a view of the setting sun, or rise up with the sun and have breakfast, the choice is yours. With several eating joints tucked away in corners of Key West, you are sure to find a favorite. You would also find some great bars, to enjoy a drink or two. Be sure to check out The Key West Bar Card for 2 for 1 drinks! They also host a band playing some popular as well as native music, day and night. Well, you also have bars that have a quiet atmosphere for those who want to relax, with a serene view of the Atlantic Ocean.
Buying Property
If your visit includes buying yourself a holiday getaway or a property to move in after your retirement, then Key West has some great places to offer. The Florida Keys is easily accessible where your family can easily come to visit you or come for a vacation. You may find a property through property management services or realtors. You may opt for a condo, or a cottage on the beach, or maybe a tropical getaway located in downtown Key West. Most of the realtors would show you the places of your choice and help you choose what's best for you. You could also visit some websites to find out the type of places available. Visit the Cool Key West Real Estate section to view available houses.
Whether you are visiting Key West on a family vacation or to relax all by yourself, there is plenty to see and do. You may simply take a trip into the sea if you aren't a big fan of adventure, and if you are, there are plenty of options to choose from. Sun, beaches, fabulous cuisine, luxurious hotels, what more can one ask for on a vacation?
Read More