Discover cool things to do
in Key West, Florida!
Book with confidence Real-time availability, instant confirmation, and free cancellations.
Top quality activities Discover 60 hand-picked activities you'll love and remember forever.
Thousands of reviews Verified traveler reviews empower you to pick the best experiences.
Award-winning Support Friendly customer service is always here when needed: Call, Text, Chat or Email.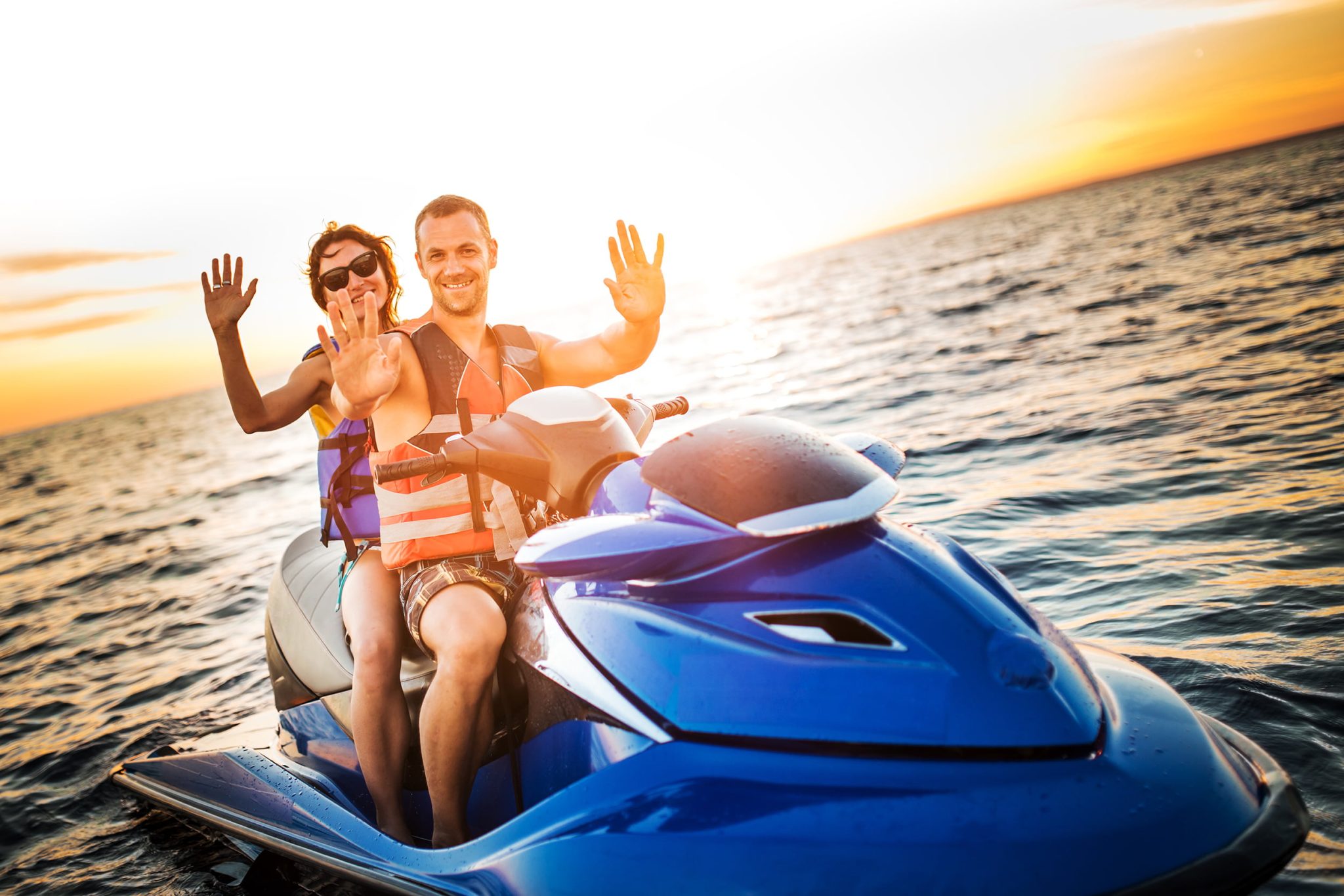 Free Cancellation
You'll receive a full refund if you cancel at least 24 hours in advance of most of our activities.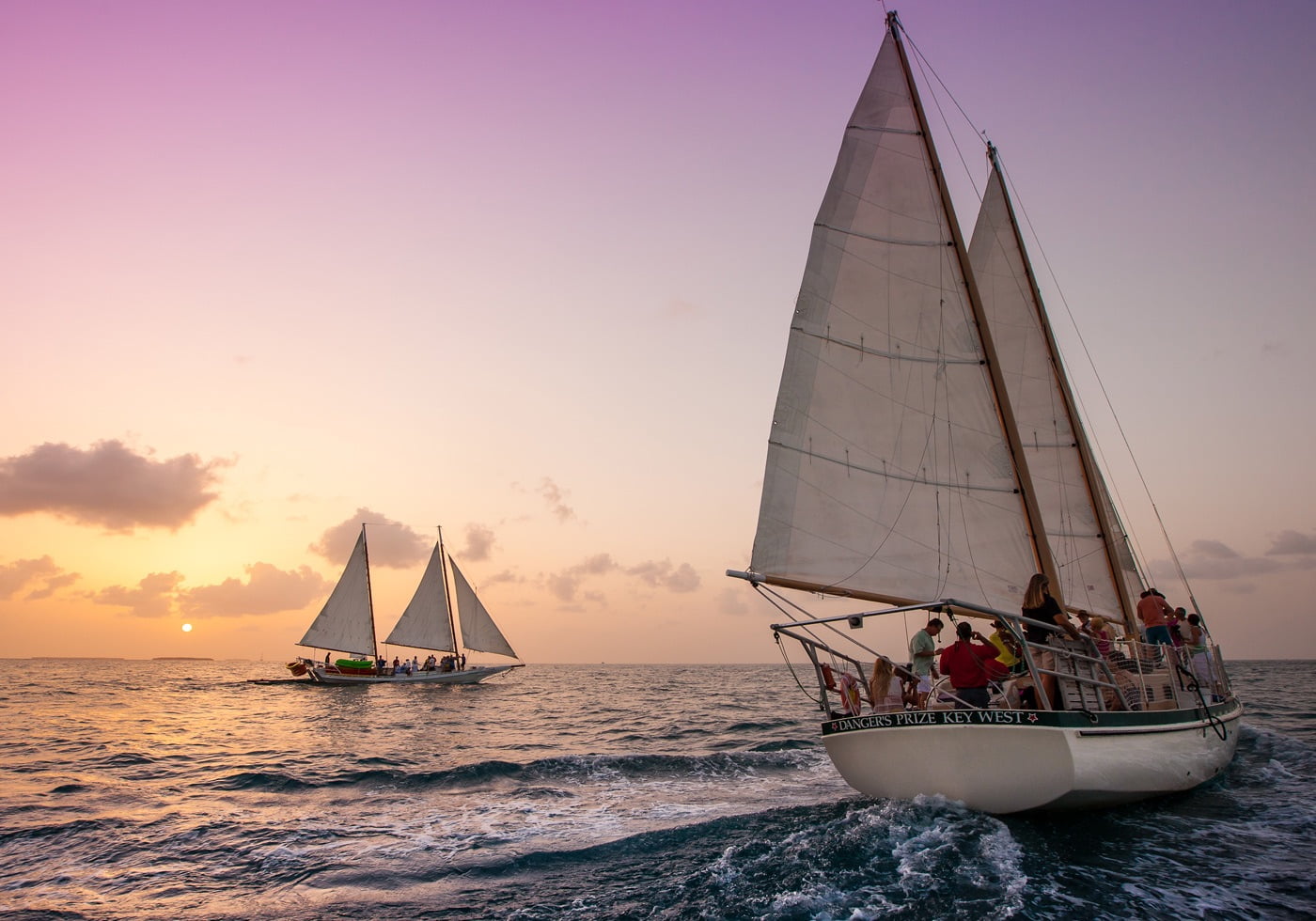 Verified Reviews
Book with confidence with thousands
of verified traveler reviews from
Cool Key West and TripAdvisor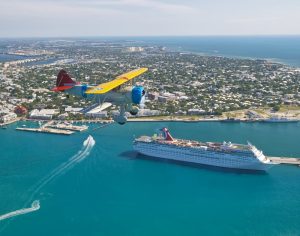 Things To Do in Key West
There is an incredible variety of Things To Do In Key West. As a private independent company, Cool Key West is not tied to any particular tour operator. Therefore, we are free to recommend the very best variety of Key West activities.
The island of Key West, Florida is paradise. Caressed by cooling sea breezes and warmed by the sub-tropical sun, washed by the Gulf of Mexico on one shore and the Atlantic Ocean on the other, this small island is a world-renowned travel destination that draws nearly three million yearly visitors looking for vacation fun and Key West Shore Excursions. Set amid clear blue waters and rimmed with white sand beaches, Key West brims with exciting activities for people of all ages, and Cool Key West is your key to everything the island has to offer.
Get In and On The Waters of Key West
The water is one of Key West's main attractions. The gentle turquoise sea serenely laps the shore and invites fun seekers of all ages to dive in. Enjoy a Key West Snorkeling Tour on America's only living coral reef. Kayak through mangrove mazes and encounter birds, dolphins, sea turtles, and sharks. Explore deserted beaches and sand bars on an Eco Tour, turn it up a notch on a Key West Jet Ski tour around the island, or take in all of paradise from above on a Parasailing adventure. Cruise or fly west to the Dry Tortugas islands, where historic Fort Jefferson National Park overlooks spectacular beaches and some of the most amazing snorkeling in the world. View Key West Do It All Tours to maximize your time and value in Key West.
Experience The Real Key West
Experience the Caribbean culture brought from the Bahamas by the original "Conchs", visit the haunts of Ernest Hemingway, stroll the galleries and shops of Old Town, and enjoy festivities, fine dining, beautiful sunsets, Key West Water Sports, and hot nightlife. Activities like this are just the beginning on Key West. Key West Tours have something for everyone. Stroll along and lounge at the best Key West Beaches, including Fort Taylor State Park. Jump on the open-air Conch Train or the climate-controlled Old Town Trolley and see the sights in style with a narrated Island Tour around town. And no Key West vacation is complete without a visit to the Southernmost Point in the United States - "The Most Photographed Landmark in the USA". Wrap up the day at Mallory Square for one of the island's premier attractions - the Key West Sunset Celebration, a daily festival of art, culture, and craft, with the glorious sunset over the sea as the main event. Or simply sail by it all, cocktail in hand, on a romantic Key West Sunset Cruise.
Key West Fishing Charters
Key West Fishing is the stuff of legend, with more than 600 International Game Fish Association world records set by Key West fisherman. Go Deep Sea Fishing in the Atlantic for Kingfish, Marlin, Sailfish, Swordfish, Tuna, and Shark. Hunt the reefs and wrecks on a Light Tackle Fishing trip and fill the fish boxes and dinner table with Cobia, Grouper, Snapper, and many other species. Go Flats Fishing to sight-fish the gin-clear waters for Barracuda, Bonefish, Permit, and the mighty Tarpon. We also offer the very best value on the island - our Key West Split Fishing Charter. Set up your trophy hunt with Cool Key West today!
Key West Travel Guide
Key West packs some big fun onto a small island, and with so many exciting things to do, it takes some help to sort it all out and make the most of your time in Key West. Fear not – our Key West Travel Guide will help you find your favorites and explore new adventures. The comprehensive and fun-to-read Key West Travel Guide offers a crash course in island living. From Key West Restaurants and dancing the night away; sun, sand, and blue water to Key West shopping, spas, boutiques, and Key West Art Galleries, find it all in the Cool Key West Insider Travel Guide.
Getting Around Key West
It's easy to get around Key West, and a Biking & Walking Tour will introduce you to the city from a local's viewpoint. To explore on your own time, zip around town with a Key West Electric Car or Scooter Rental. Whichever works for you, get rolling with Cool Key West!
Places To Stay in Key West
Need lodging in Key West? Cool Key West features a wide variety of great Key West Hotels & Motels, intimate Guest Houses, unique Bed & Breakfasts, and cozy Inns. Relax in a Beach-front Hotel room or stay minutes from the dining, shopping, and nightlife along Duval Street. Our Key West accommodations range from Luxury Resorts with world class amenities to Cheap Hotels to lay your head after a busy day.
The End of The Road
Locals call Key West "the end of the road" not just because it is the last stop on US Highway 1, but also because it simply does not get any better than this. Key West, Florida, truly has it all, and coolkeywest.com is your one-stop source for vacation fun. Thanks for dropping by our site - please add us to your bookmarks folder and come back soon!