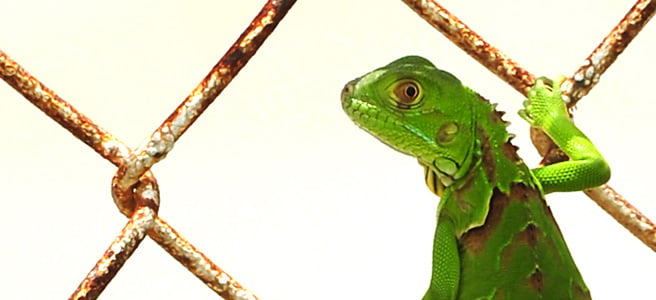 Continuing 100-years of conservation, Green Key West looks to a sustainable future. Choose among many environmentally-friendly CoolKeyWest vacation activities.
The treasure hunters old and new that visitors meet in the Mel Fisher Museum searched the Florida Keys for Spanish gold and buried pirate booty. But the real treasure in the Keys is not hidden – it is the amazing bounty of the islands and sea; the priceless natural resources that provide relaxation, pleasure, and healing to the minds, bodies, and souls of millions of visitors each year.
The people of the Keys can celebrate a heritage of resource protection and conservation that stretches back more than 100 years and represents a conscious and on-going commitment to responsible use, environmental stewardship, and the future of this incredible island chain. Evidence of this heritage is represented by marine reserves like the Dry Tortugas, where spotless white sands, crystal waters, and super-abundant marine life create one of the world's top snorkeling locations.
Key West tourists also have the honor of playing a part in protecting the Keys, with many ecologically-oriented tours and activities available for visitors to enjoy. For example, Key West Kayaking Tours are a clean, human-powered way to experience the marine environment. This activity combines well with some Key West Snorkeling or a Wild Dolphin Encounter to help visitors appreciate the beauty of Key West's undeveloped areas, and get a more complete picture of the wealth of marine life supported by clean waters and pristine shorelines. This type of trip is highly recommended for kids, as it can lead to a life-long appreciation of nature and a desire to properly care for the environment.
Key West also works toward sustainability on land with efforts to build a green, clean, community. For example, a comprehensive single-stream recycling program was rolled out for the city of Key West in 2013, with all types of recyclables going to a materials recovery facility in Pembroke Pines. Another initiative targets transportation, with the city's Five 6's Taxi company rolling out one of the first gas/electric hybrid taxi fleets in Florida. And of course, high efficiency and high capacity tourist transport systems like Electric Cars, Scooters, bicycles, and the Key West Trolley help to reduce tourism's carbon footprint and impact on the island.
A very important and easy way for every Key West visitor to support sustainable tourism efforts is through the Florida Green Lodging Program, a voluntary initiative of the Florida Department of Environmental Protection (DEP) that designates and recognizes lodging facilities that make a commitment to conserve and protect Florida's natural resources. Visitors just have to look for the Green Lodging logo to find a facility that has earned the DEP Green designation by conducting a thorough property assessment and implementing a specified number of environmentally-sound practices. Designated Hotels in Key West include internationally known resorts like the Casa Marina Resort – The Waldorf Astoria Collection, the Hyatt Key West Resort & Spa, and other high-quality lodgings.
Here at Cool Key West, we are also dedicated to environmentally-conscious, sustainable tourism practices, and are proud to offer a wide variety of fun and exciting Earth-friendly Key West tours and activities.
Read More