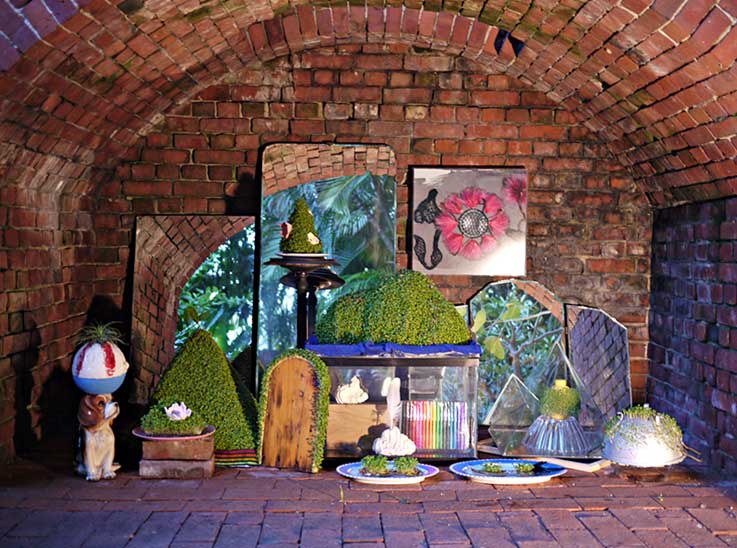 Key West has a reputation for being a quirky little town full of creative people, and the truth of this is borne out in the way people dress, the way they decorate the bikes, scooters, and cars they drive, and the way they approach the fun and festive side of island life. Creative Key West is also visible in the numerous galleries that dot the city, and the near constant schedule of openings and other art happenings in town. When you combine this great art scene with the small, easily walkable scale of Key West, as well as the generous distribution of watering holes and cafes along the streets, you have the perfect setup for Key West Art Walks.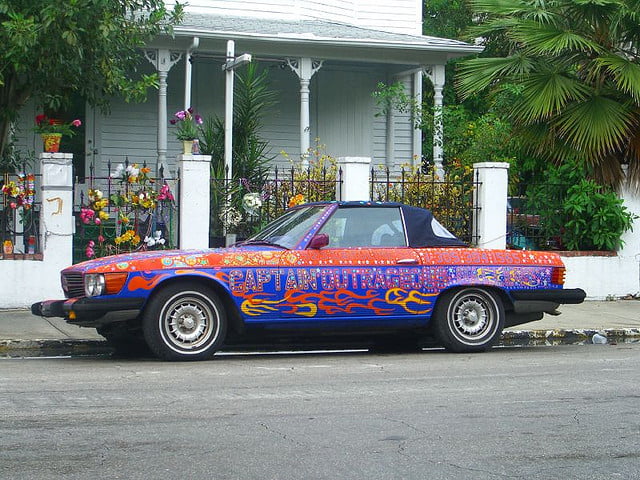 Key West has a very fine formal art festival: ART! Key West, featuring a coordinated Key West Art Walk that includes performance art, sculpture, interactive art, and musical performances. This three-day island-wide celebration of the arts is focused on the many artists, galleries, boutiques, restaurants, and art-focused emporiums of downtown Key West. The event features established artists and galleries along with the best of the new artists and venues, and every type of work from paint to pottery to poetry as well as specialty wine tastings and unique dining experiences. ART! Key West is a wonderful art happening that usually goes off in late November each year.
The city also offers monthly Key West Art Walks, the Walk on White held on the third Thursday of every month from 6 to 9 p.m. This Walk is based out of The Studios of Key West, located inside the historic White Street Armory. The Studios supports local studio artists and an international residency program that provides month-long stays to 35 artists per year, offering them an opportunity to work on personal or collaborative projects. The Studio puts on a calendar of events and workshops that includes about 24 exhibitions annually, and many of these exhibitions open during the Third Thursday Walk on White. During the Walk, an open-door reception gives attendees the chance to meet the artists in their studios and cottages and view the current exhibition as well as the outdoor sculpture garden. Nearby galleries such as the Harrison Gallery and the Stone Soup Gallery also stay open for the evening.
The Key West art scene is a busy one. The best way to keep in touch and see what might be upcoming during the time of your visit is through Internet searches and local papers like the KeysWeekly and KeysNews. If you want to wait until you arrive, many Key West hotels and other venues will also have various guides to arts and entertainment on hand. However you want to plan it, enjoying the arts on foot is easy in Key West, so put a few Key West Art Walks on your holiday itinerary.
Read More
Badge of Excellence This experience is highly rated by travelers and has met our top quality standards.