Key West Truman Little White House
208 Reviews
|
Badge of Excellence This experience is highly rated by travelers and has met our top quality standards.
Badge of Excellence

|
Key West
---
---
1 to 2 hours (Approx.)
Mobile Ticket
Instant Confirmation
---
Overview
Tour the historic Harry S. Truman Little White House in Key West and learn about a fascinating period of American history. What was once a private compound on a U.S. Navy base is today open to the public as a museum. Listen to fascinating stories told by informative guides about the history of the house, which was built at the beginning of the 20th century. Learn what Thomas Edison and Dwight D. Eisenhower did during their stays, and, of course, about Harry Truman's long love affair with this gem of a property.
Description
Schedule
What's Included
What To Bring
Additional Info
Cancellation Policy
Reviews
Average 4.71 out of 5 stars based on 200 verified reviews from Cool Key West and TripAdvisor
Loretta_M, May 2023 Verified
We didn't know what to expect coming from the UK to what we'd see there. However, the house really well preserved with most of the original features of 1940/50 life along with a great historical story. Greg M a great tour guide a well spent hour.
NorCal-traveler08, May 2023 Verified
We loved this tour. Harry S. Truman used this house for 175 days in the winter. It is located right off the cruise port and is very walkable to get to. It is the only Presidential museum in Florida. It was $22.95 for an adult ticket. Our guide was very knowledgeable and the stories he told were so interesting. The round table on the first floor that doubled as a poker table and dining table was a hoot. Boy the people who have sat at that table... The restoration and attention to detail was wonderful. You can't take pictures in the house but there is a gift shop and in the back there are exhibits and photos you can take pictures of. Would highly recommend if you are in Key West.
Bc20199, May 2023 Verified
Enjoyable tour. Tour guide very friendly & knowledgeable. Open to questions from group. Tour not super long. Probably not for children under 12.
prettybird, May 2023 Verified
We have always wanted to do this tour and so glad we finally did! Our tour guide Larry was very informative and brought the life of Truman's time in Key West alive. It was fascinating to learn of what a humble and proud man he was from his midwestern roots in Missouri and how he carried that over with decisions governing our nation to be in the ranking of 6th greatest Presidents in the US. The timeline historical info was well appreciated and it is a tour very worth the time to take!
Sharon N, Apr 2023 Verified
Our favorite tourist attraction in Key West. We learned a lot about President Truman. The tour guide, Greg, was excellent. Very well maintained property.
974russa, Apr 2023 Verified
We took the guided tour of the Harry S Truman Little White House. Our tour guide was extremely knowledgeable and made the place come alive, leading us to picture in our minds the events that took place there. I know just enough history to have found it fascinating, and this was my favorite part of our trip to Key West.
SeniorTravelTales, Apr 2023 Verified
Having visited the Truman Library & Museum last year in Independence, MO, we were thrilled with our guided tour of Harry S. Truma Little Whitehouse. Our docent, Mary, gave an excellent tour of the house and truly educated us on Harry Truman as President and a person. A lot of history and a lot to learn about Truman, his presidency once Roosevelt dies, and the challenges he faced as President. The house is beautifully decorated with many items matching its rich history under Harry Truman. We have an even better appreciation of Harry Truman, as a man and President. He faced MANY challenges basically head on during his Presidency. His decisions made a significant impact on the direction of the United States.
ANTHONY_B, Apr 2023 Verified
Dewey the guide was excellent! Really interesting history lesson! We had no clue how important the little white house is to America's history.
Stephanie M, Apr 2023 Verified
Definitely take some time to do this. Very interesting and informative! Your guide was a great storyteller. I'm really glad that we did this!
melissa2d2, Mar 2023 Verified
The fee was worth the tour. Tour guide was knowledgeable and informative. He made you imagine what life was like in Key West then.
Still have questions?
Similar Tours & Activities
Travelers Who Bought This Tour Also Bought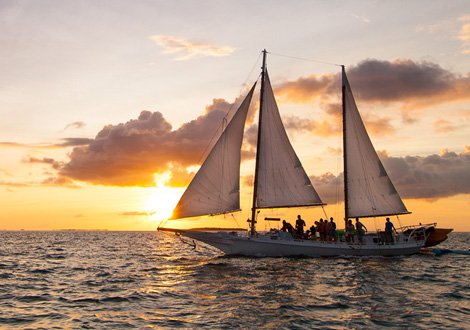 2.5 Hours (approx.) Free Cancellation Instant Confirmation
Best Rate
$3,499
---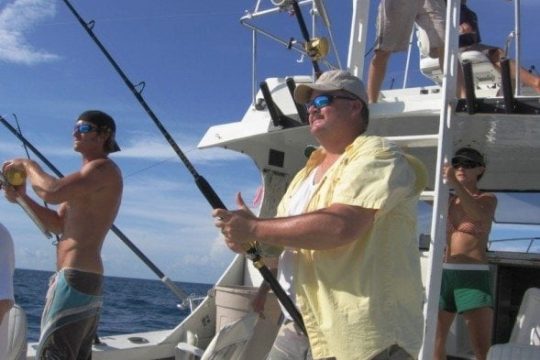 Based on our booking data from the past 30 days, this tour is likely to sell out through Cool Key West.
Badge of Excellence This experience is highly rated by travelers and has met our top quality standards.
Top10Top 10 Tour Ranked using exclusive Cool Key West data that may include activity quality, traveler reviews, overall popularity, and availability.
4, 6 or 8 Hours Free Cancellation
$350
$200
---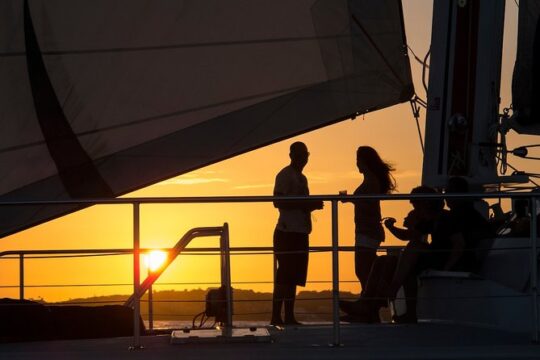 Badge of Excellence This experience is highly rated by travelers and has met our top quality standards.
2 hours Free Cancellation Instant Confirmation
Best Rate
$74.95
---