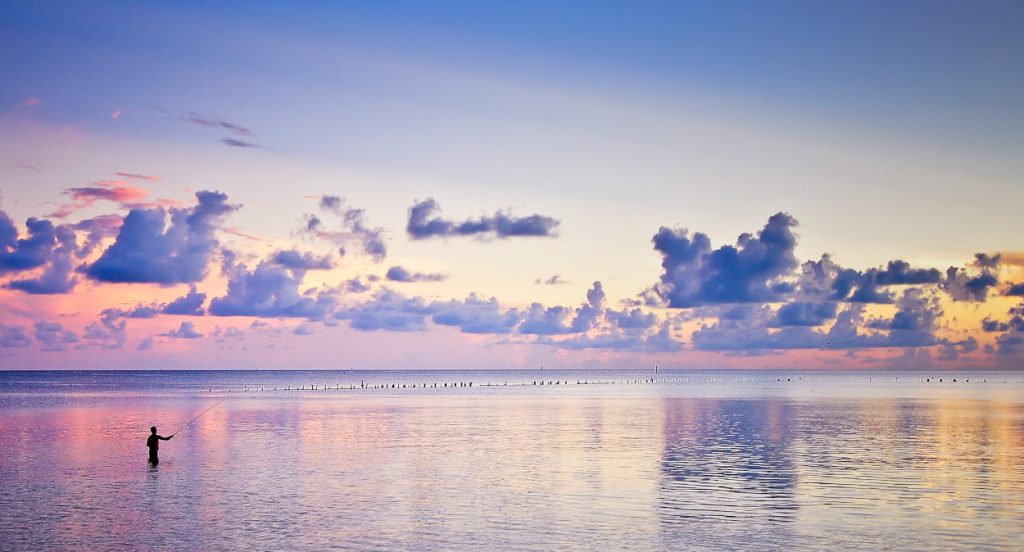 Key West, Florida is at the very tip of the Florida Keys. 90 miles from Cuba, this tropical island paradise has many quirks that make visiting the small island a memory that is not soon forgotten. 160 miles from Miami, it is connected to the mainland by a two lane highway, called US 1 that travels over many bridges and covers numerous other islands to end at the tip of Key West.
This town offers many things to its visitors depending on what they enjoy. Take a drive through town or around the island and you will see many walking or riding bikes. You will also see that this is one laid back town. You might even see a few chickens walking around. Take a tour down Duval Street and see the shops just waiting for someone to browse.
One thing this town is known for is that Ernest Hemingway lived there. You can find a tour of his home from any local tour guides. If you do not want to walk or drive, take a ride on the Conch Tour Train and get a guided tour of the island and much of what it has to offer. At sunset if you are not out on a boat then you should go to Mallory Square, where they have performers for you to enjoy.
A history buff might enjoy the Lighthouse Museum or the Shipwreck Historeum. If you prefer the water there is much to choose from. Sailing is offered and enjoyed by many. Trips to choose from could be a mimosa morning sail, or a champagne brunch sail. Or if you are there at the right time of the year maybe you could take a full moon sail. Not to be outdone, the sunset sail is memorable.
The coral reef surrounds the island. There are snorkeling trips available for those that want a closer look. Or maybe you prefer scuba diving. That too can be found. Fishing is a favored sport in this area and fishing boats abound. There are catch and release trips daily, looking for tarpon and bonefish. If fishing is your sport you might want to check into the various fishing tournaments that run throughout the year.
Want a calm day, go sun at the beach. This is a tranquil island during most of the year and can be a great vacation area. There is one time of year though when the town explodes with frivolity and all bets are off for family events. That is during Fantasy Fest. An annual event held the week leading up to Halloween. One event during that week is the Pet Masquerade and Parade for owners and their animals that will thrill any animal lover.
Some costumes for Fantasy Fest are worked on all year long. The event brings in thousands of visitors each year that fill the Keys. Each year has a different title and theme. Some of the events during the week are the Goombay Festival, the Royal Coronation Ball where the King and Queen of Fantasy Fest are crowned, the Headdress Ball, Sloppy Joe's Toga Party, the Street Fair and it always ends with the Parade on Saturday evening. There are many other events to prick your fancy during this ten day gala.
Looking at all the options available in Key West for your pleasure, it is only a matter of what you like to do. Enjoy the night life, the water, the laid back island atmosphere or the biggest event of the year. There are many choices to make, the main one being, when would you want to go to enjoy the island living?
Read More