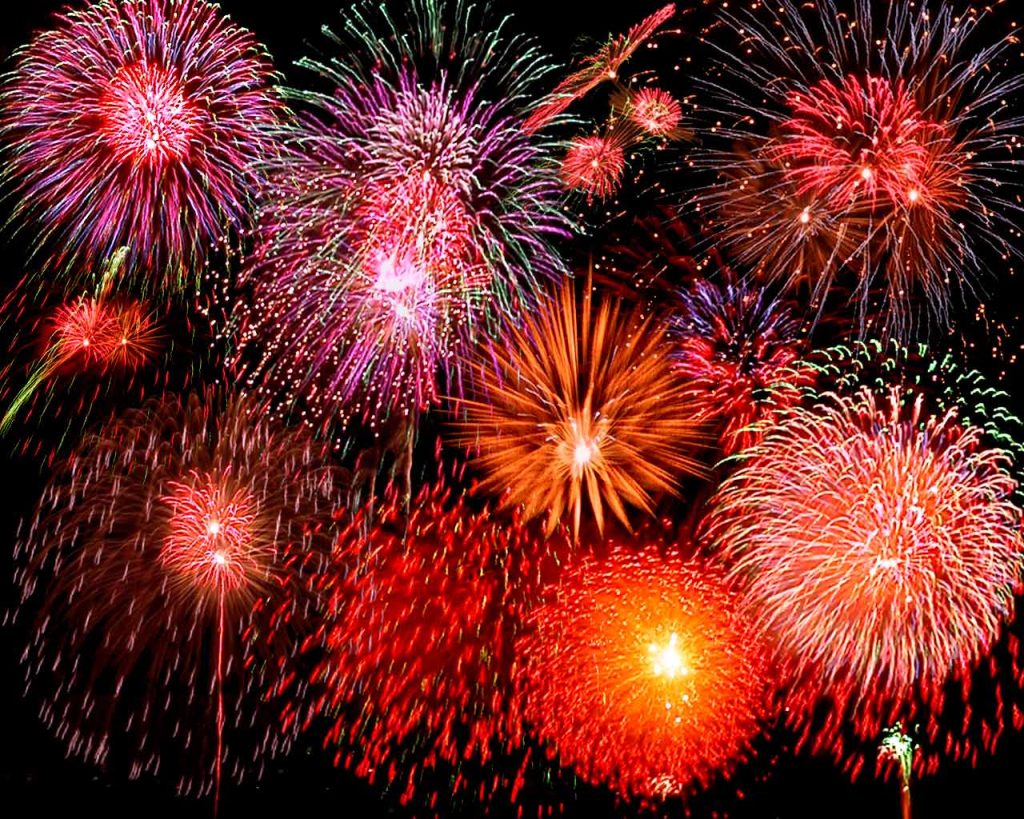 Talk about having the best of both worlds! Enjoying a fireworks show while on the water is a wonderful way to combine two popular activities. There's just something about seeing the bright reflections on the water that makes you feel like you're getting twice as much enjoyment for your money. If you're like most people and have only experienced a fireworks show from dry land, you are in for a real treat. It's not only about the close proximity to the fireworks, but also the spectacular reflections of colorful bursts of fire on the water that make ordinary shore-side viewing second-rate to being on board one of our catamarans.
The Key West Rotary Club has been sponsoring this island city's annual Fourth of July fireworks display that lights up the sky and sparkles the water ever since President Gerald Ford presided over the nation's bicentennial celebration in Washington, D.C. (back in 1976). Although the pyrotechnics are launched from the end of the White Street Pier, you can avoid the crowds gathered on this tiny island (only 5.9 square miles) by enjoying this special event from the waters of the Atlantic Ocean. Veteran travelers to Key West and its native Conchs all know the advantages of viewing this 4th of July display from the water.
So remember, there's no need to fight the crowds for a seat (or a place to stand) to enjoy the fireworks in Key West, plus you can put away the mosquito spray. Cool Key West offers special cruises and they are the best way to see the fireworks but don't wait any longer if you're thinking about booking seats. Our cruises offer unlimited appetizers, sodas, beer, wine and champagne. They fill up fast and are always sold out in advance.
All of our special 4th of July fireworks cruises will return to shore at the conclusion of the fireworks. The fireworks begin at about 9:00 pm and generally last for 30 minutes or so.
As with all the activities we offer, here at CoolKeyWest.com we will make sure we find the right package just for you! Feel free to contact us at 1 800-814-COOL with any questions.
Read More