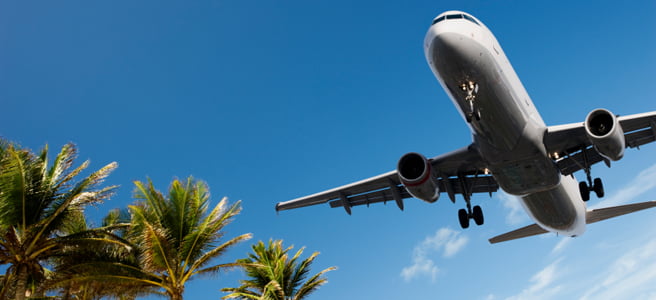 Faster than a speeding ferry! Whether you are heading to Key West for revelry on Duval Street, fishing the natural reefs or just to see the best sunsets in the US, the frequent daily flights to Key West will get you there fast. Once you arrive at Key West International Airport, there are several means of available transportation and because Key West is a small island, it won't cost you much to be taken anywhere.
Traveler's Tip
Book your flights early for Key West events such as Fantasy Fest, the Meeting of the Minds Parrot Head Weekend and the off-shore boat races. These dates sell out fast!
Key West International Airport
Key West's airport opened with one terminal in 1957. In February of 2009 a new 30,000 square foot terminal opened, doubling the size of the airport. Parking for 300 vehicles is available at ground level beneath the newer terminal—150 spaces for rental cars and 150 for the public.
Key West International Airport, the southernmost airport in the continental United States, is a single runway facility. It underwent major renovation starting in 2006 which more than doubled the size of the airport. Included is a new terminal with parking space for 300 vehicles which opened in 2009.
Read More